Heal Through Self-Care
Handmade with love, our all natural, holistic products are designed for a luxurious self-care experience.
View All
Products that you can't get enough of. All of these are key products in our body & skincare collection. If you're not sure where to start, here may be a good place!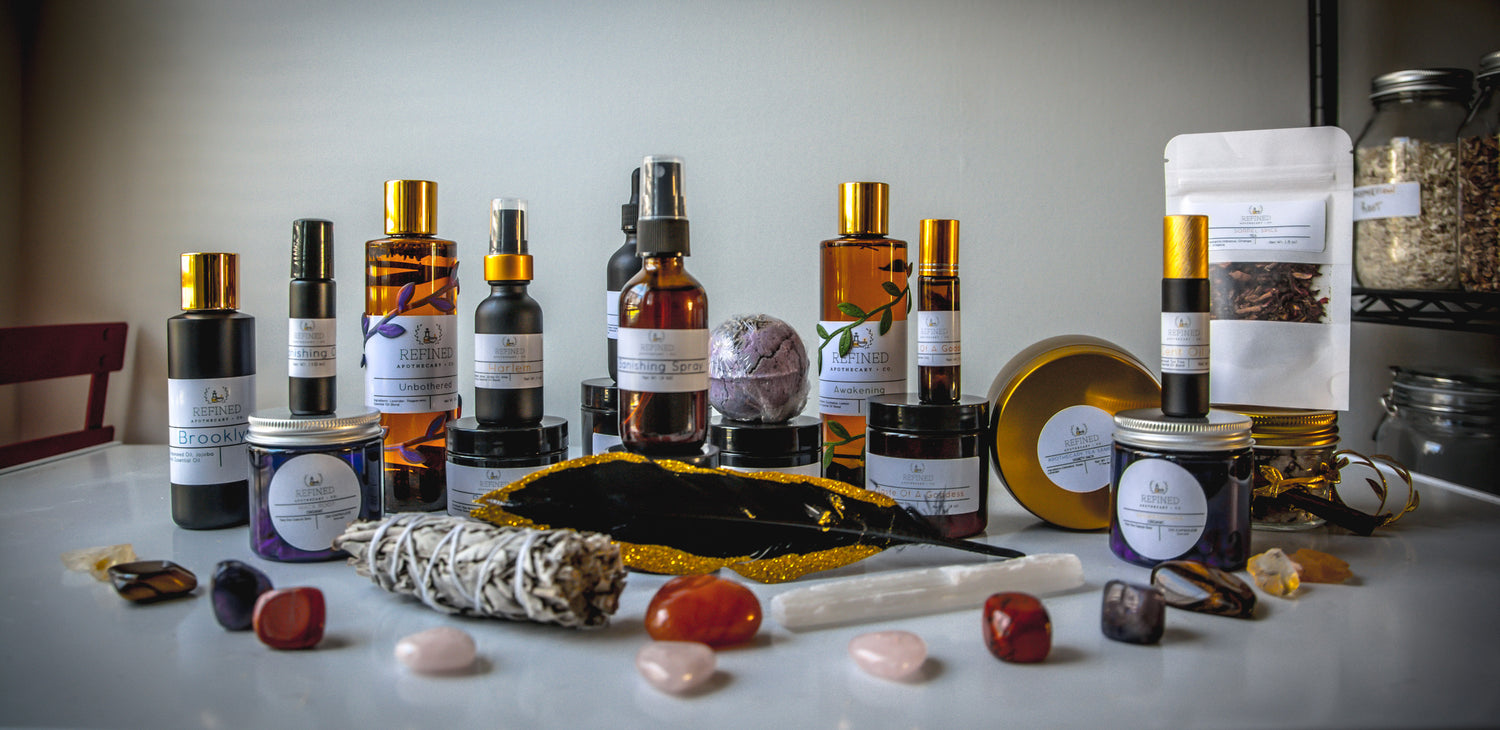 About The Refined Apothecary
We are passionate, ethical, and environmentally friendly. We love our products and the results it brings to our customer's lives. We use all natural ingredients. All of our products are made by hand to ensure we deliver the same luxury quality throughout the refined experience. Our products are free from parabens and harmful ingredients - we strive to provide an uncompromising range that's kind to our bodies using only the best holistic ingredients.
Learn More
What Customers are Saying
I'm not the best when it comes to self-care. WIP, ya know? However, using the organic beard butter "Brooklyn" was soothing and felt like the perfect balm for this beard of mine. I'm a fan. You should be too.
I received my "Taste of Goddess" Body Butter and I absolutely Love it!! It smells so good! And the texture is the best!! I definitely recommend this product!
Excellent customer service, surprisingly quick shipping! I purchased the "ABUNDANCE KIT" back in November & let's just say it works. I love that there's sage & palo santo included with the kit, a plus! Do yourself a favour & get it. I will definitely be back to shop some more. Already have my eye on a few things!
Fast shipping and great customer service! I bought the Goddess oil and OMG! IT SMELLS AMAZING! It FEELS good on your skin! The bottle is cute too!